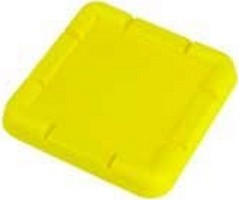 Scaffold Foot Plate
Yellow Polypropylene
Supports standard metal base.
rekv. nummer
Dimensioner (mm)
Mængde i pakken
pris/emballage / stk.
Pris pr. stk.
External Diameter
Internal Dimensions
464959
216
160
50 pc
52 DKK
86 DKK

Prices are without VAT. If specified order number, please, it will add it to the selected type of goods. We will be glad to send you any quantity. In case of large subscriptions, please contact us.